How carbon offsetting works
When you live off grid and rely on heating oil, the unavoidable emissions from your fuel can contribute to climate change which isn't good. But when you carbon offset your fuel order with us, you'll be investing in a mixture of projects around the world, using globally recognised partners. This then compensates for these emissions over time.
You can carbon offset your order online or over the phone.
Do your bit for the environment
Discover the sustainable carbon saving projects you'll be contributing to.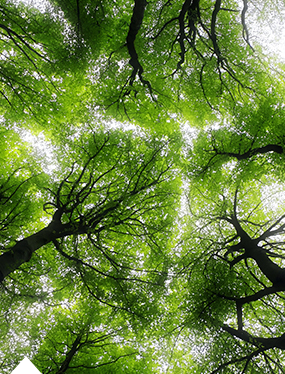 Tree planting on home soil
Trees are planted near UK schools and other selected sites to promote biodiversity and wildlife. Over time, every tree planted saves one tonne of carbon in the Amazon rainforest under the Avoided Deforestation Programme.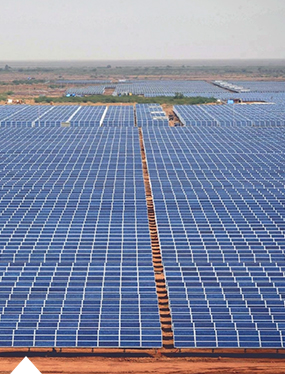 A new solar farm in Karnataka state displaces the use of fossil fuels in the electricity grid and is expected to prevent about 160,000 tonnes of carbon dioxide from entering the atmosphere each year.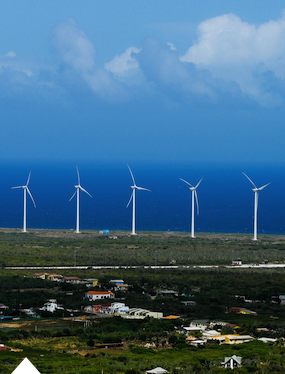 Ten wind turbines provide electricity to the national electricity distribution company on the Caribbean island of  Aruba. Generating up to 15% of the island's electricity production and helping to reduce emissions by an estimated 152,783 tonnes of C02 per year.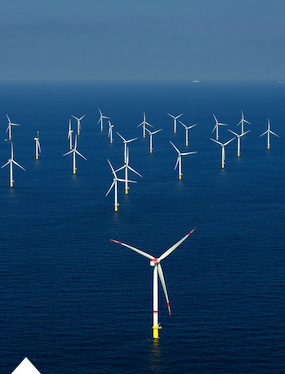 A renewable wind power project in Jianggang Town, East China involves 100 wind turbines to displace the use of fossil fuels in the power plants connected into the East China power grid. It is expected to reduce emissions by 338,011 CO2 per year on average.
frequently asked questions
*We'll estimate your carbon offset contribution based on the size of your order and add it to your final bill. Your contribution will go towards global projects to offset your emissions which is independently certified to meet the VCS (Verified Carbon Standard), Gold Standard, CDM (United Nations Climate Change Carbon Mechanism) and CCBS (The Climate, Community & Biodiversity Alliance) standards – the globally recognised benchmarks for carbon offset. They are audited on an annual basis which includes checking they have funded the right amount of carbon savings in the projects we support around the world. **Price correct at the time of publishing 01/04/22.